Star Wars: The Last Jedi is coming in December!!!  Why not give the students instructions on a Star Wars crawl instead of a Powerpoint presentation?  Or embed this into Google Classroom!
Last week, I set up a Breakout game for the students where they had to use mathematics to solve puzzles in order to open the box.  Now the game included a Powerpoint with a cheesy little story about the Dentist.  I didn't want to do the dentist story.  It seemed far fetched.  Okay okay, Star Wars is far fetched, too…..
I have a Princess Leia wig… and costume…
and why can't I have a video give the students instructions?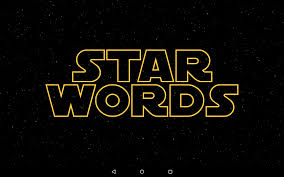 (photo credit: Star Words on Google Play)
So here is one example!  You could use this to give an exit ticket at the end of class.  You could use the video to give instructions for a lesson.  You can add whatever text you want!  Need a fun way to give announcements?  Write them in Star Words!
Here is how I created the video:
 Downloaded the "Star Words" app onto my phone.
Used the editor to write the text.
Played the video until it was just the way I wanted it.
The app has a record option.  Warning!!  Everything gets recorded!!!  You sneeze, you hiccup, birds tweet, everything.  So make sure it is quiet.
Once recorded, it was stored in my Internal Storage under "Videos".  From there I shared it with my Google Drive.
Once on my drive, I downloaded the mp4 file to my laptop at school.  The drive doesn't like mp4 files and was not playing them right until I downloaded the original file.
I embedded this file into my Powerpoint presentation and had to make two movies because I teach at two different schools.  You wouldn't have to do this extra step.  It just makes the flow easier.  I don't like stopping class to pull something up when I can embed it once and use the presentation year after year.